Is This The Irish Crème de la Mer?
The new Seabody collection of skincare and supplements has just launched (at Brown Thomas and Rrnotts) – and it's rather different from other irish beauty brands …
Each Seabody product is formulated to deliver superb benefits – without harming the planet. "We set out with the goal of creating a circular marine health and beauty company, producing clean-label products, that were amazing to use and noted for their sustainability credentials" explains co-founder Dr Helena McMahon, who's been working on this since 2018. Looking back, it was a high standard to set, but it has guided all of the decisions that the team has made over the past three years. "Our aim was to develop a range that was genuinely high efficacy – it had to deliver results. Each Seabody product has been designed based on the biology of the target system, for example the skin care range and Beauty supplement for healthy youthful looking skin, the supplement Movement is designed to support bone and muscle health and Immunity, a healthy immune system".
Dr McMahon has a deep understanding of human cell biology and natural molecules for health and beauty with over 20 years' experience in exploring collagen, stem-cell based therapies and a wide range of R&D projects exploring natural molecules, including those from ocean plants for new product development at Munster Technological University.
Seabody's Secret? All of the products are formulated using proprietary marine molecules produced in-house here in Ireland. "Seabody is based upon the bio-activity of the marine molecules which Seabody's scientific team have isolated from sea plants, using a gentle, zero-waste process," she continues.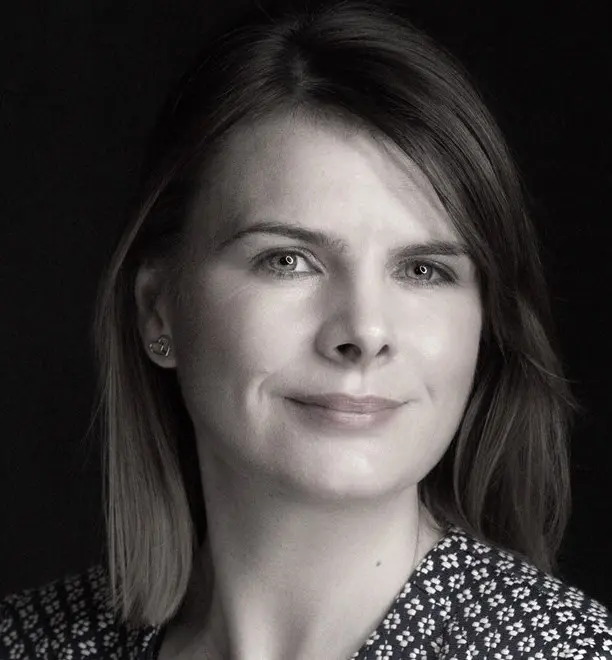 Dr Helena McMahon
Seabody Co Founder
"We have a use for everything, the whole plant: in simplest terms we disassemble the plant using clean biotechnologies, isolate all those beautiful marine molecules and then find out what they do. Different species of algae have different activities and benefits, that guides us in how we design the products."
"This provides us with a Pandora's box of molecules to use for new product development and results in use of 100% of the algae. Any leftover water used during the isolation process is taken by a sister company which produces climate smart organic fertiliser alternative, returning the algae goodness to the soil."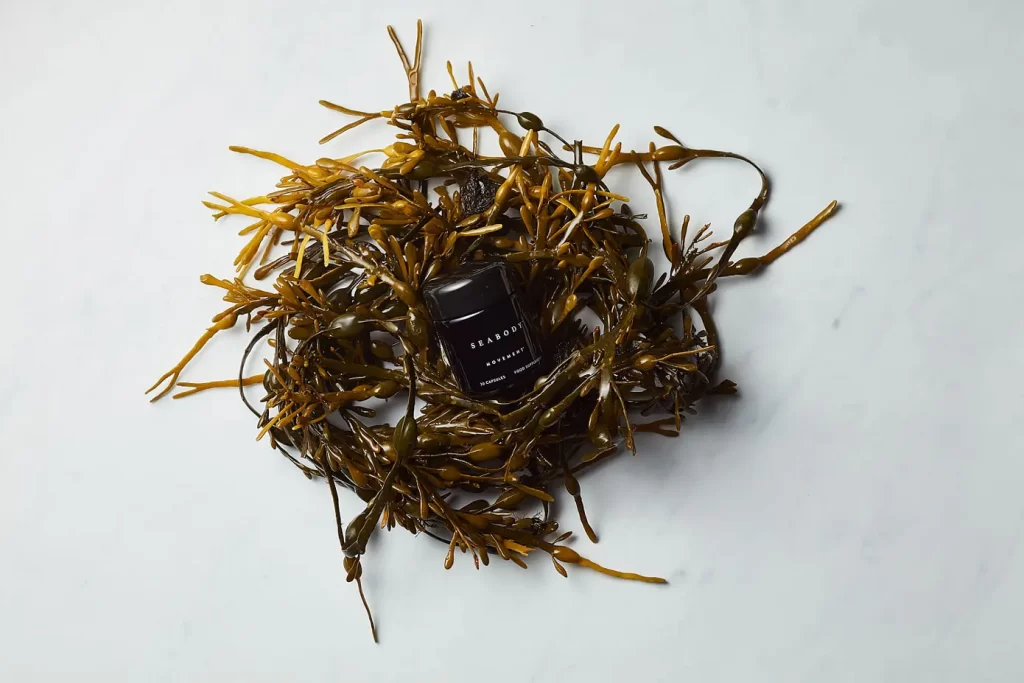 "We are using indigenous Irish algae species, an amazing marine resource to provide these molecules, and it was vital to us that we do that in a sustainable way, from the algae to the final product in your hand, 'from Sea to Self'."
"Every element is considered along our supply chain, as a company we believe that self-praise is no praise. In achieving our sustainability goals we have secured external certifications such as Origin Green Gold, and our marine bioactives are organic, vegan, halal and kosher certified."
MINIMAL, CONSCIOUS HEALTH & BEAUTY
For Seabody, being sustainable is about more than reusing and reducing. "We aim to achieve a fully circular brand, which means delivering a positive impact to our environment, community and ultimately our Seabody health and beauty lovers."
Packaging is as minimal and compact as possible, using "infinitely recyclable" glass. It's no ordinary glass: "It's aesthetically beautiful – it looks black but is actually violet – functionally it's amazing, as it really protects the integrity of the products from light and the environment." All boxes are fully recyclable and the inks used are biodegradable and delivered using carbon neutral distribution.
Seabody's range of four supplements offer ways to boost your skin, mind and body this season: Movement supports bones, muscles and cartilage so is particularly good for active individuals; Immunity, with vitamin C and Zinc, along with biotin and copper, to support the immune system; Beauty supports the maintenance of skin and hair, while Digestion combines Seabody's proprietary Fucoidan Complex with calcium and vitamins B12, C and D3.
The chic skincare line features four key items: Hydrogel Mask Cleanser (€40); Glycan Enrich Moisturiser (€65); Aquasurge Day Serum (€50) and Overnight Elixir Serum (€70). "Our point of difference is the amount of R&D and technology behind each product," says Dr McMahon. "We don't take a minimal approach to our formulations – we include the best ingredients to really support your skin's complexity effectively. Every single ingredient is in there for a specific reason related to your skin biology." Look out for a mineral-based SPF/primer set to land next year, Luminous Prime.
The standout? We love the Glycan Enrich Moisturiser. Meet your new daily winter skin-saver, a super-hydrating and comforting blend with marine polyphenols – potent antioxidants – plus vegan omegas, ceramids and multifunctional marine glycans, including time-release MaraFucoidan, to boost skin's moisture throughout the day. "It's designed to support collagen and elastin level through five different targets, with molecules that support hydration and cellular renewal in there too – it has a lot of technology behind it, as well as being beautiful to use." €65.
This is sustainable luxury. "We don't consider luxury to be a price point," says McMahon. "We would define luxury as the ability to access scientifically founded products that are truly sustainable, wonderful to use, and truly effective. I think if you can do that, it's the true definition of luxury."
Available to purchase online in store Brown Thomas Dublin, and online from www.Seabody.com, www.brownthomas.com and www.arnotts.ie.
Instagram: Follow @_seabody